WorkDiff: An Innovative Productivity App That Enhances Collaboration
A mobile app that enhances collaboration with built-in access to Microsoft Office 365

iBrand, a leading-edge mobile internet company based in the U.S., Canada, and China, has created WorkDiff, a mobile productivity app that includes built-in access to Microsoft Office 365.. WorkDiff complements the productivity and mobility features in Office 365, supporting users' ability to work on the go.

WorkDiff connects to all Office 365 online services, allowing managers and employees to collaborate easily from their mobile devices. For example, employees can use the app to initiate Microsoft Skype for Business meetings or tap a colleagues' avatar to download a document from Microsoft OneDrive for Business. Managers can assign tasks to virtual teams and team members can collaborate within the task – update, report, discuss, and evaluate in a task conversation. Managers can read instant data reports consolidated from employee mobile devices. Everyone can see free time slots on Microsoft Outlook Calendars when proposing a meeting. Users sign in to the app with their Office 365 accounts to check their email and calendars via Outlook Web Access.

WorkDiff streamlines the user experience through its connection to Office 365. Customers want to enjoy all Office 365 online services from a single app where it's easy to find the right function and exchange business data. Corporate managers want more advanced management functions to enable the best productivity and performance.

WorkDiff organizes work conversations into tasks. Everyone can check the progress of any task and jump into the conversation for the virtual team to update, report, discuss and evaluate. This helps keep virtual team members on the same page. WorkDiff makes it much easy to check work progress and collaborate with colleagues on multiple work tasks.

WorkDiff is available in English and Simplified Chinese versions now, and Traditional Chinese and Japanese versions are coming soon.

"Microsoft offers both a world-class enterprise productivity solution and mobile SDK. It is indispensable for the ISV who aspires to build a leading mobile SaaS platform," said Owen Yu, Founder & CEO.

"WorkDiff complements the mobile capability of Office365 online services and supports our mutual customers with its innovative features, such as Mobile Team Task, Intelligent Team Calendars and more," said a Microsoft spokesperson, Microsoft Corp.

WorkDiff offers a FREE TRIAL available in App Store or try WorkDiff by visiting www.workdiff.com.
About iBrand:
iBrand, founded in 2012, is one of the first companies to publish an app for Office 365. iBrand offers mobile SaaS products and services based on Microsoft technologies and is one of the first Microsoft One-Tier Cloud Solution Providers. URL?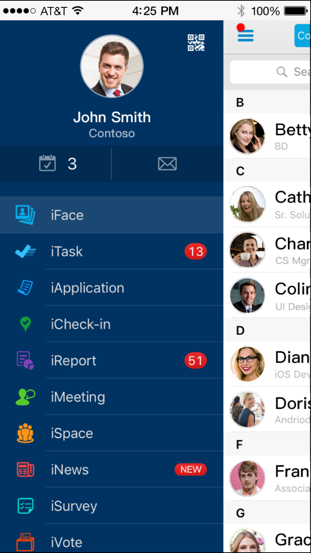 4-level Solutions: Communication, Collaboration, Execution, Integration. Logon via Office 365 account directly, one mobile app connects to all Office 365 online services.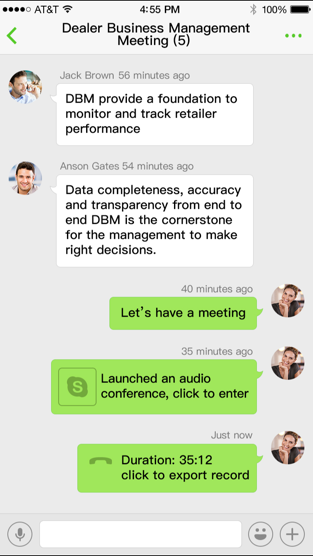 Integrated with Skype for Business: Text, Emoji, Photo, Voice Message, File, GPS, Audio/Video conference.

Initiate a Skype for Business meeting from any mobile module instantly.

Meeting minutes generated by Microsoft Cognitive Services.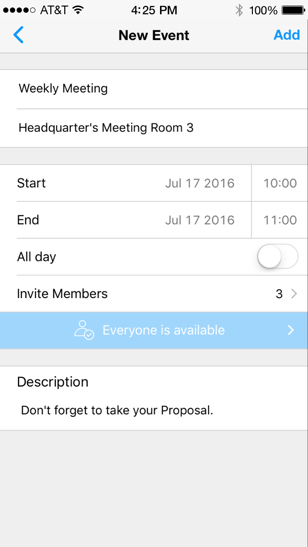 Integrated with Exchange Online Calendar: meeting request, timeline view, due task.

Get common free time slot proposal before sending meeting request.

Assign tasks to virtual team: updating, reporting, discussion and evaluation.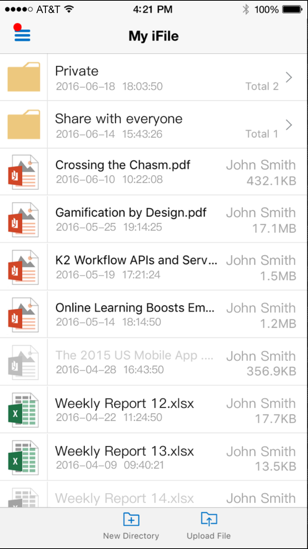 Integrated with OneDrive for Business:

Folder Browsing, File Upload/Download, User Permission, Tap colleagues' avatar to download doc on their OneDrive for Business. Share document into team task and meeting conversation.



Please visit www.workdiff.com for more information, Email to business@workdiff.com